Everyone who is got used to tuning Nissan only using world-famous flashers such as UpRev, EcuTek, COBB, and the idea that you can tune using only factory ECU maps does not even come to mind. Let's see how we set up the 350Z with a roots type Stillen supercharger. Boost is 0.6 bar, stock or a bit larger size injectors, stock MAF housing. 
 Тhe car arrived with Stillen piggyback, which periodically loses the crankshaft sensor, so we removed it, restored the harness to factory condition and dyno run it "as is" on stock ECU on low boost. Piggyback almost does not work, as seen below. 
Dynorun on Stillen piggyback (blue) and stock ECU (red)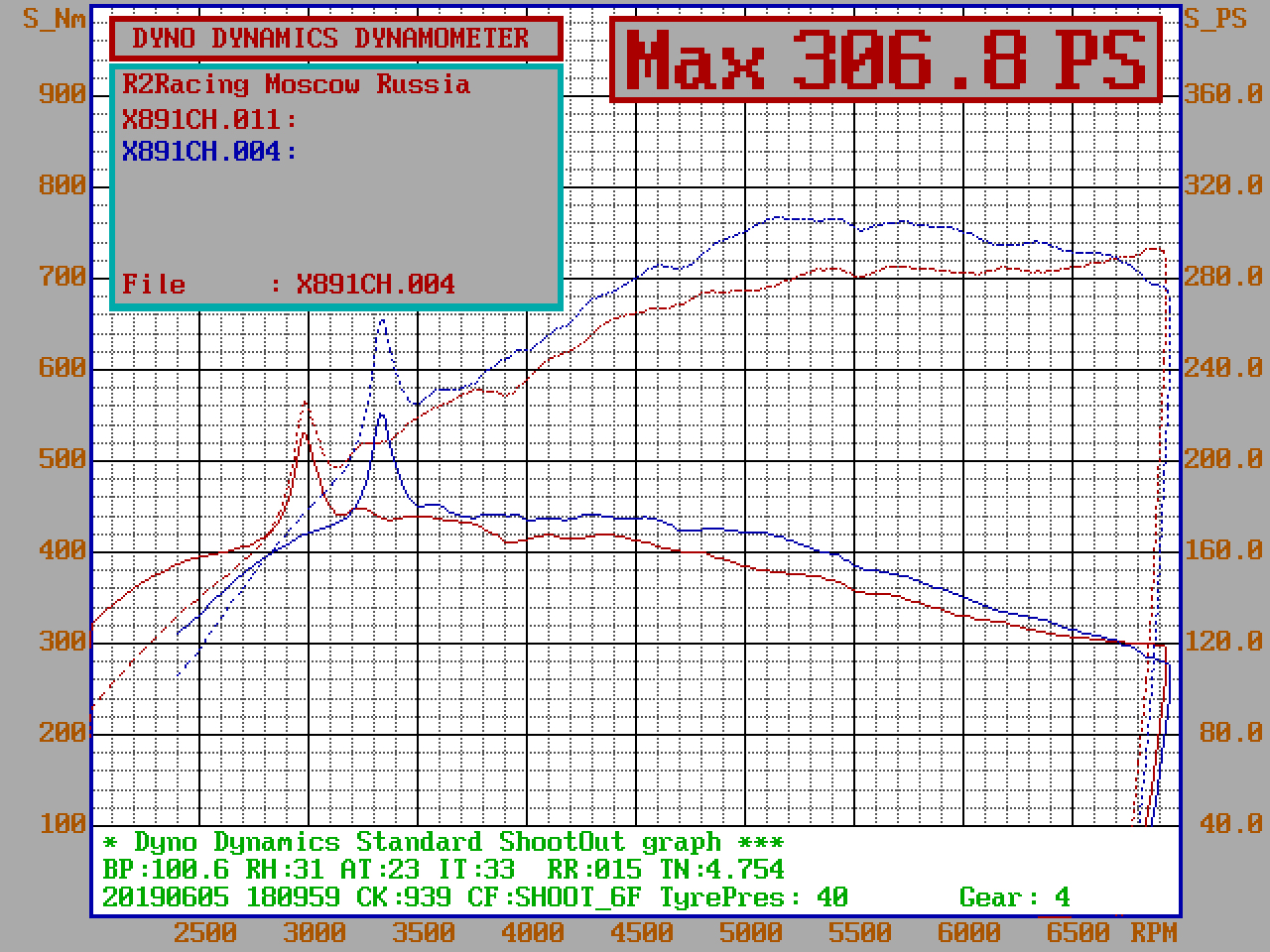 First of all, let's see how it feels at idle and medium loads, we can use as a marker  Short / Long Fuel Trims. Adjust, if necessary, the key parameter K-Multiplier, which affects globally pulse width of fuel injection. The second map needs to be monitored when changing multiplayer is Target AFR. It is very desirable that an engine follows the AFR in accordance with this map. I would say that matching with this map at full load is even more important than small trims at idle, which can be quickly adjusted by the curve of a flow meter. Also, you can beforehand to retard advance in the three basic ignition maps, just to lower risks of detonation in the boost area. We will have time to raise advance, and damage of the engine is not yet in our plans.
If you have got accordance with Target AFR, you already have done half the work, now you can enter almost any required AFR and start making a full load runs. Small differences with the real AFR are not a threat, but you should know and understand what real AFR you expect to get requesting a particular target.
Stock: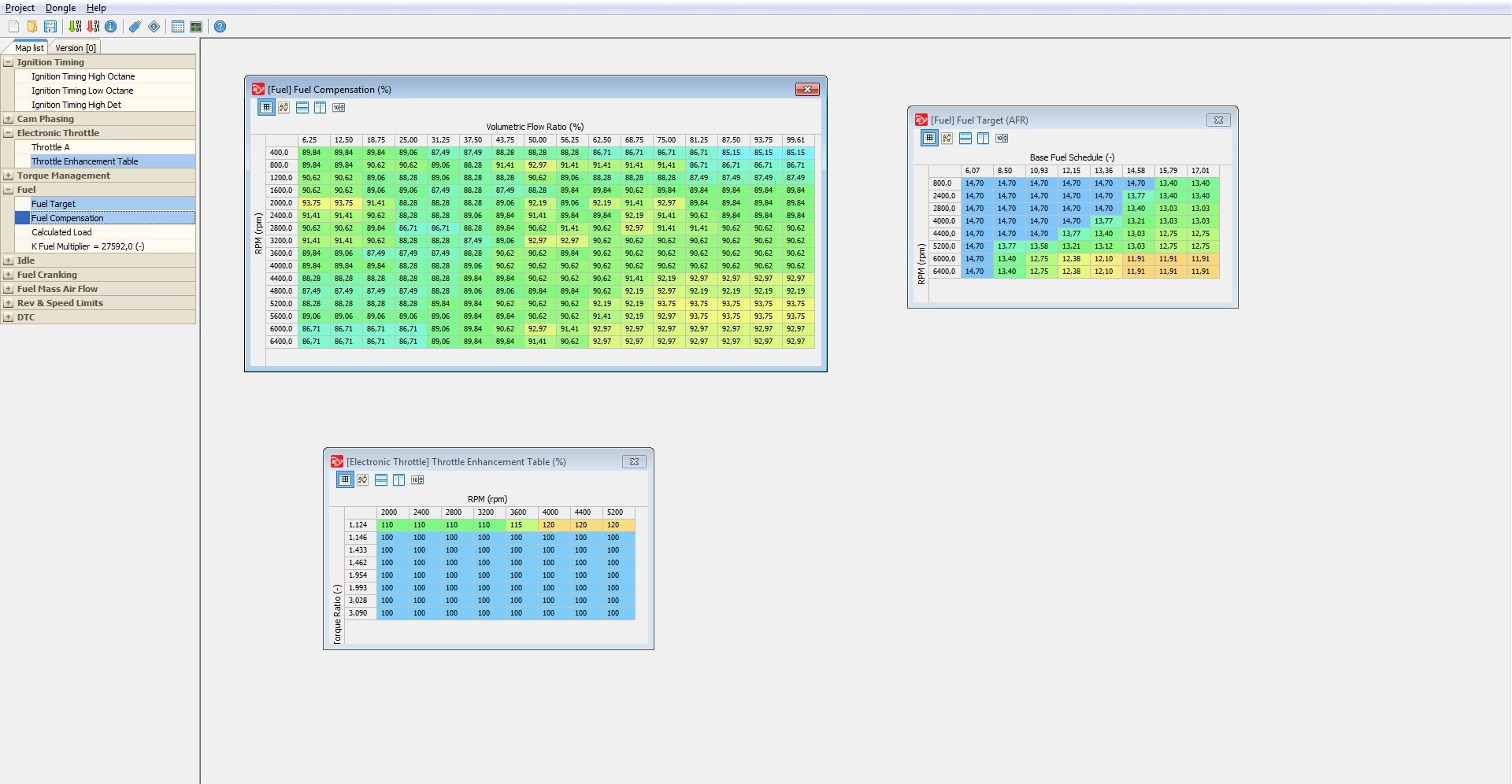 Supercharger: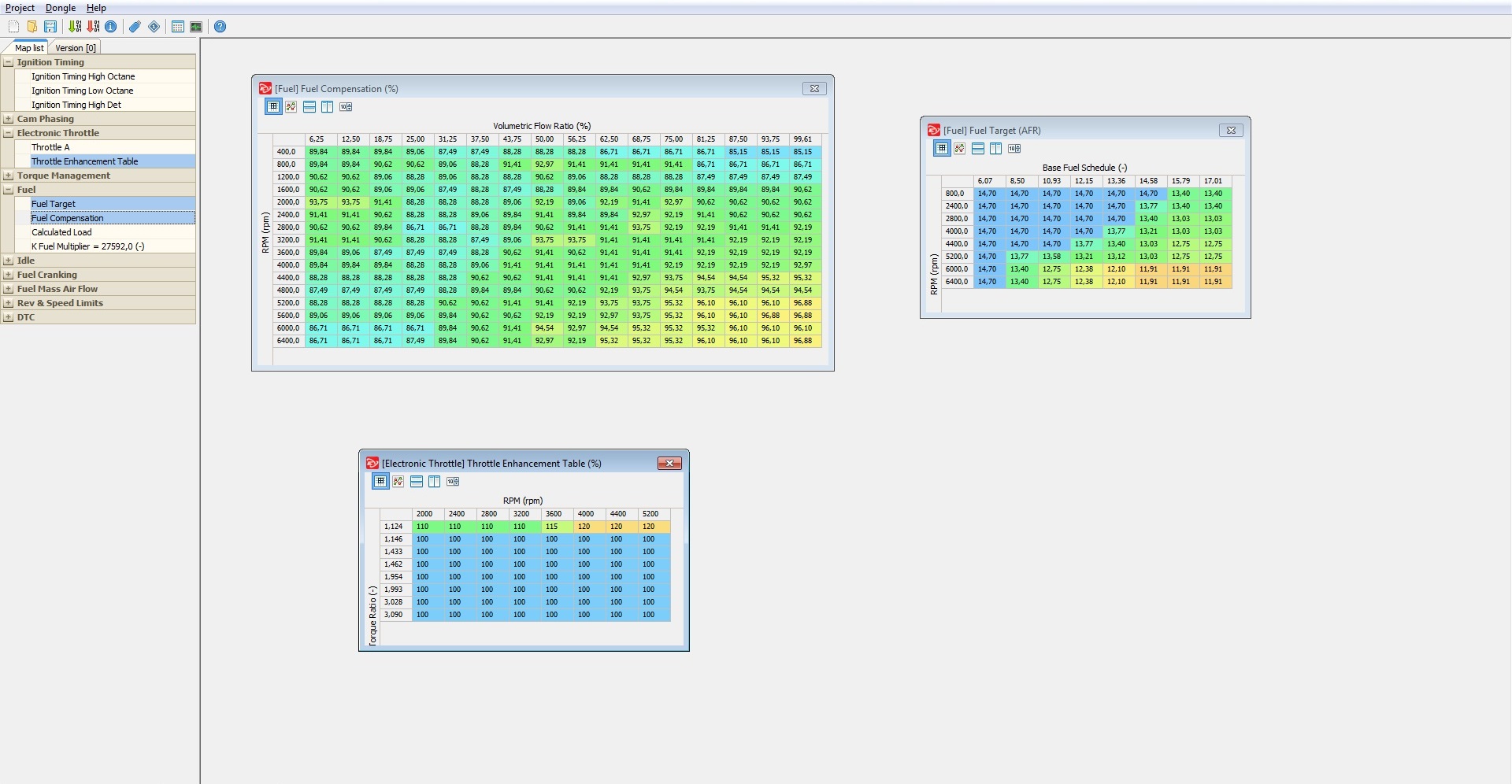 Supercharger Final: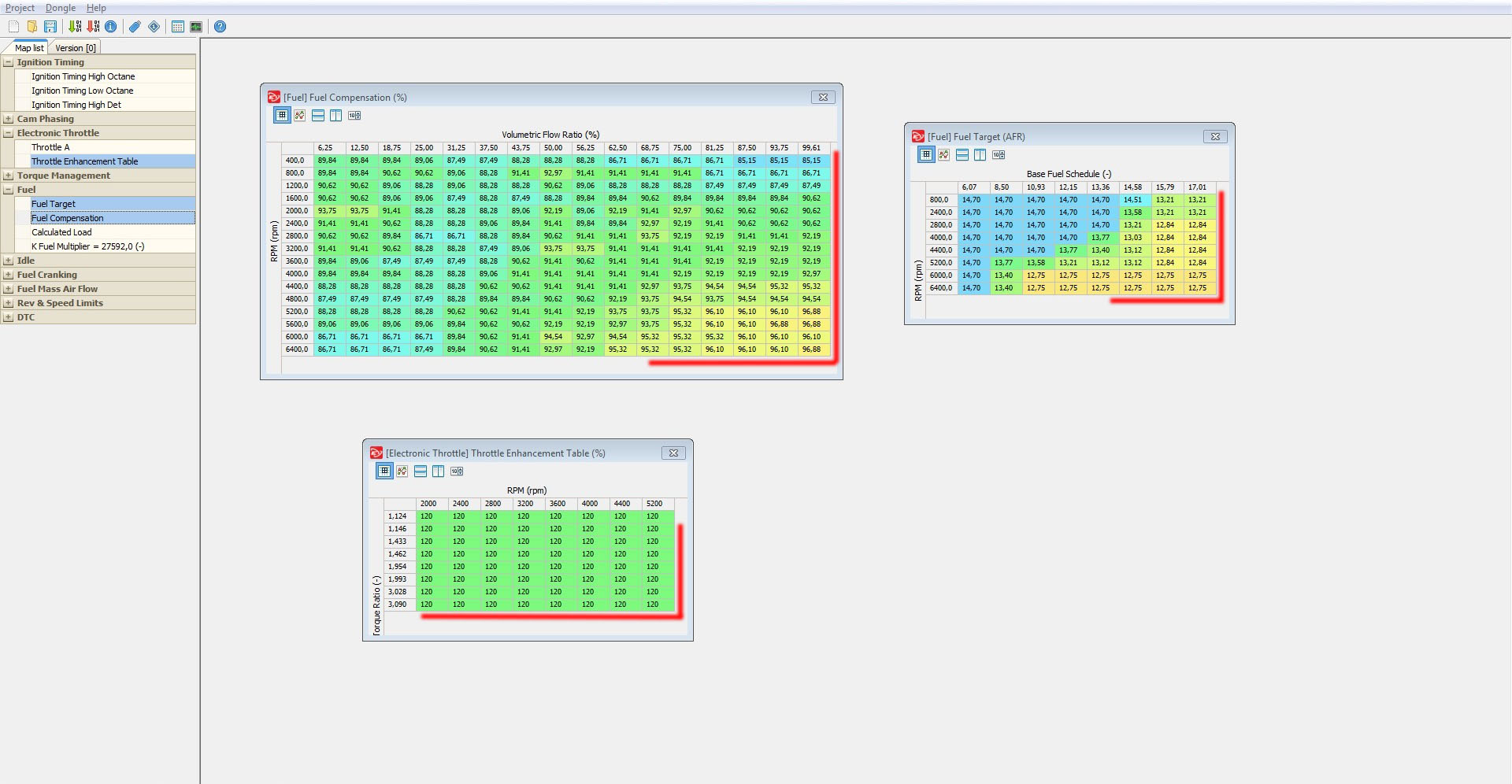 Smoothed out the AFR, proceed to tune of the ignition advance. On this Nissan 350Z, I have been changed for the same amount for both high and low octane maps, because in the stock ECU these maps look almost the same in all columns. The map of the safe advance for high detonation can be filled up with very low numbers during tuning, such trick can help you feel torque hole if the ECU throws out the High Det flag. After main ignition maps tuned you can make the difference between working and safe knock maps the same like stock difference, or a little even more. Drive, listen to your feelings or look at the curve of the dyno, today you are a tuner, so everything is up to you.
Stock: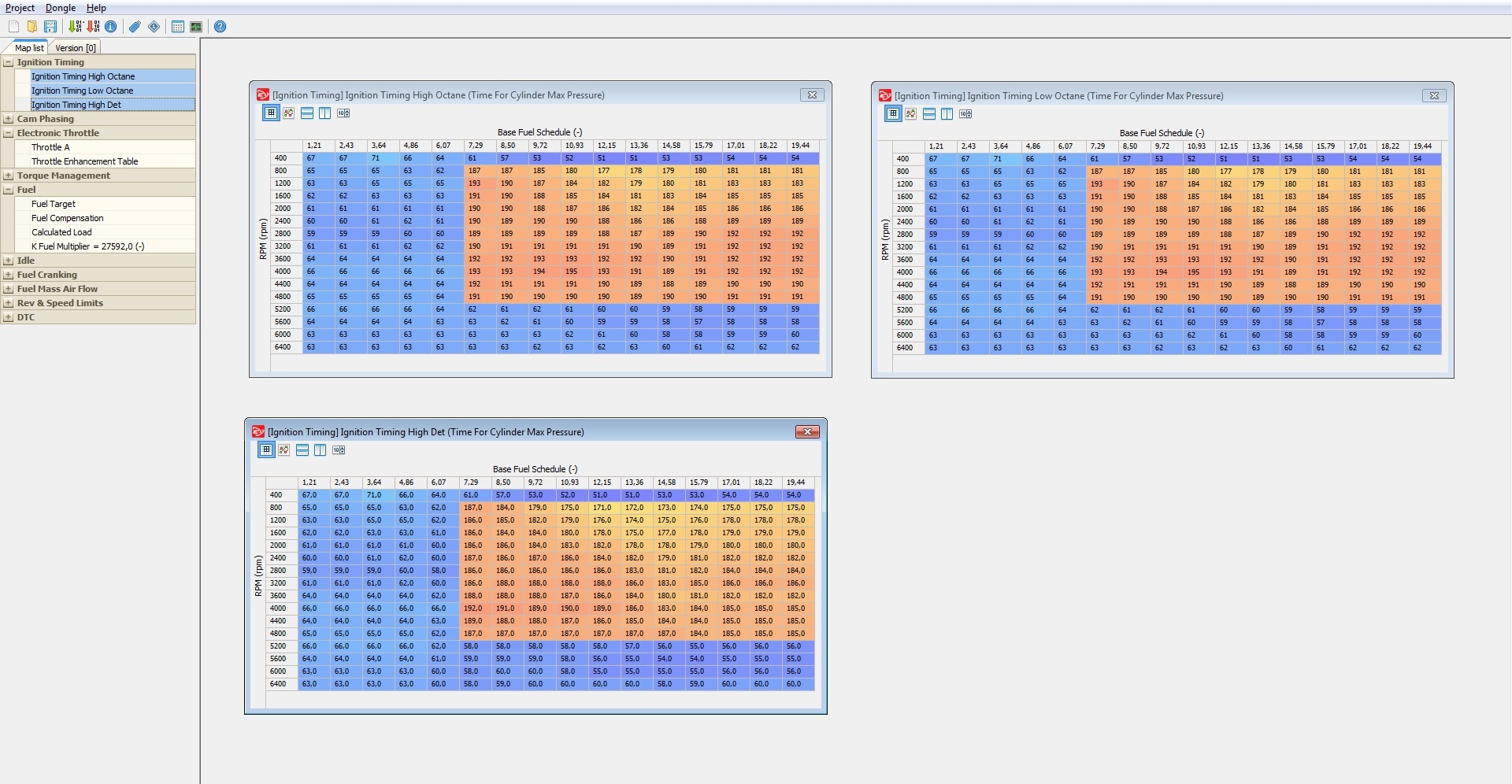 Supercharger: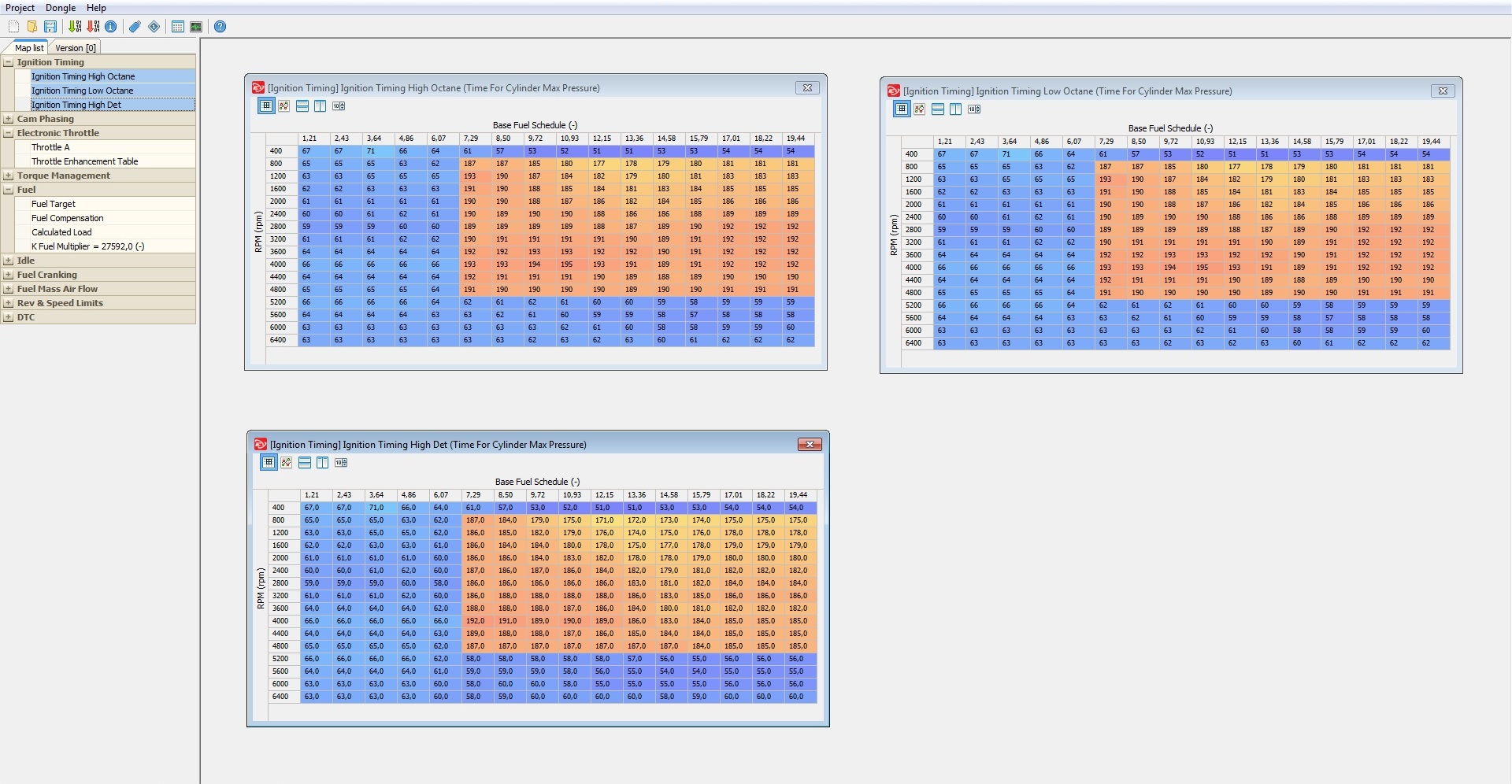 Supercharger Final: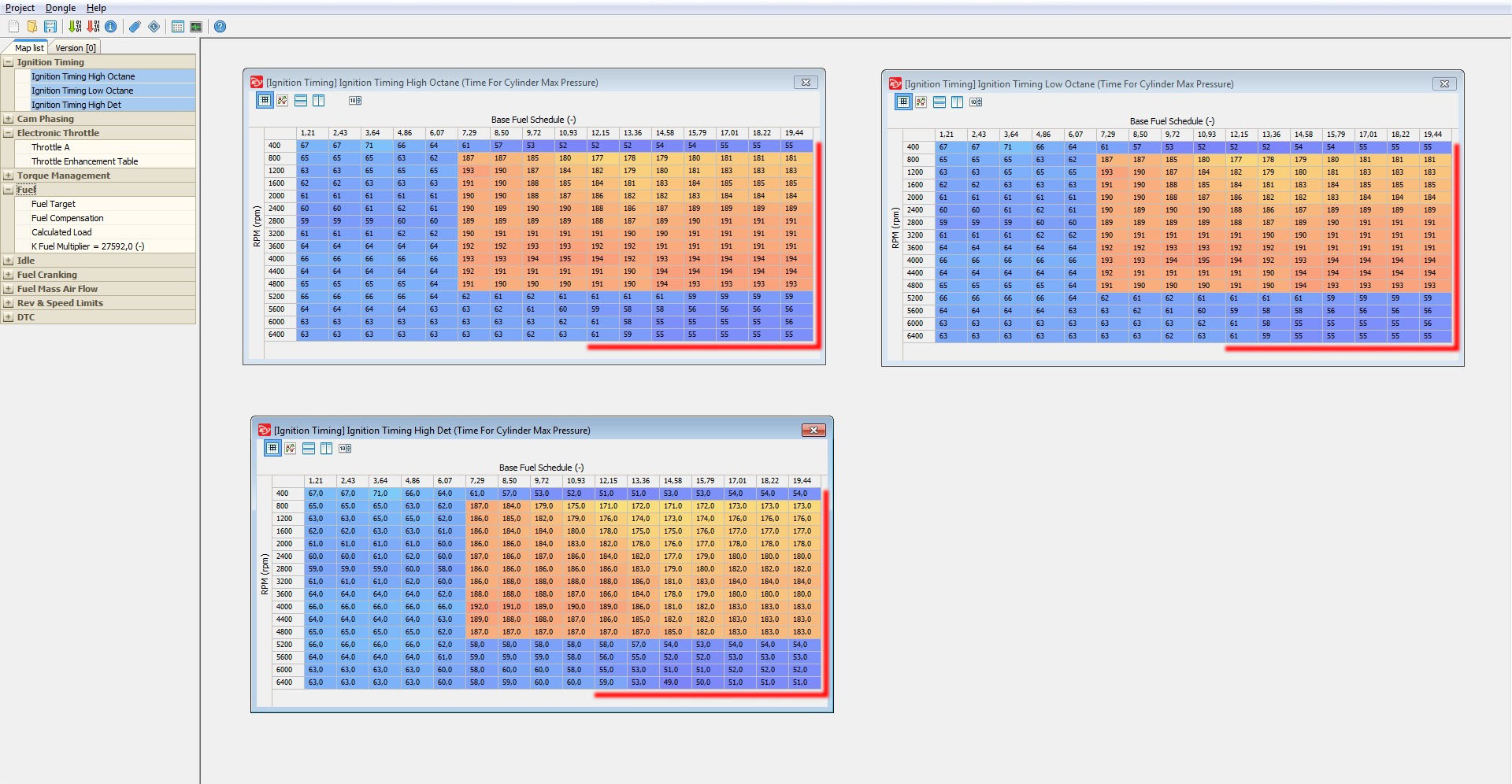 The primary tools in this 350Z are Fuel Target and Ignition maps, Fuel Compensation can be used for fine-tuning as well. As for the Intake camshaft, I honestly tried to change cam phases, but I have not really found anything there, the stock map does work fine, it doesn't mean that you will not find anything there either, research and try.
During the setup, we decided to change the intermediate supercharger pulley to a smaller one, but as it turned out, the slippage problem laid in the main serpentine belt, it was just old and required tightened.
For EcuBooster users, we provide support in tuning, sharing additional hints and tricks from our experience.
Final dynorun 0.55 bar: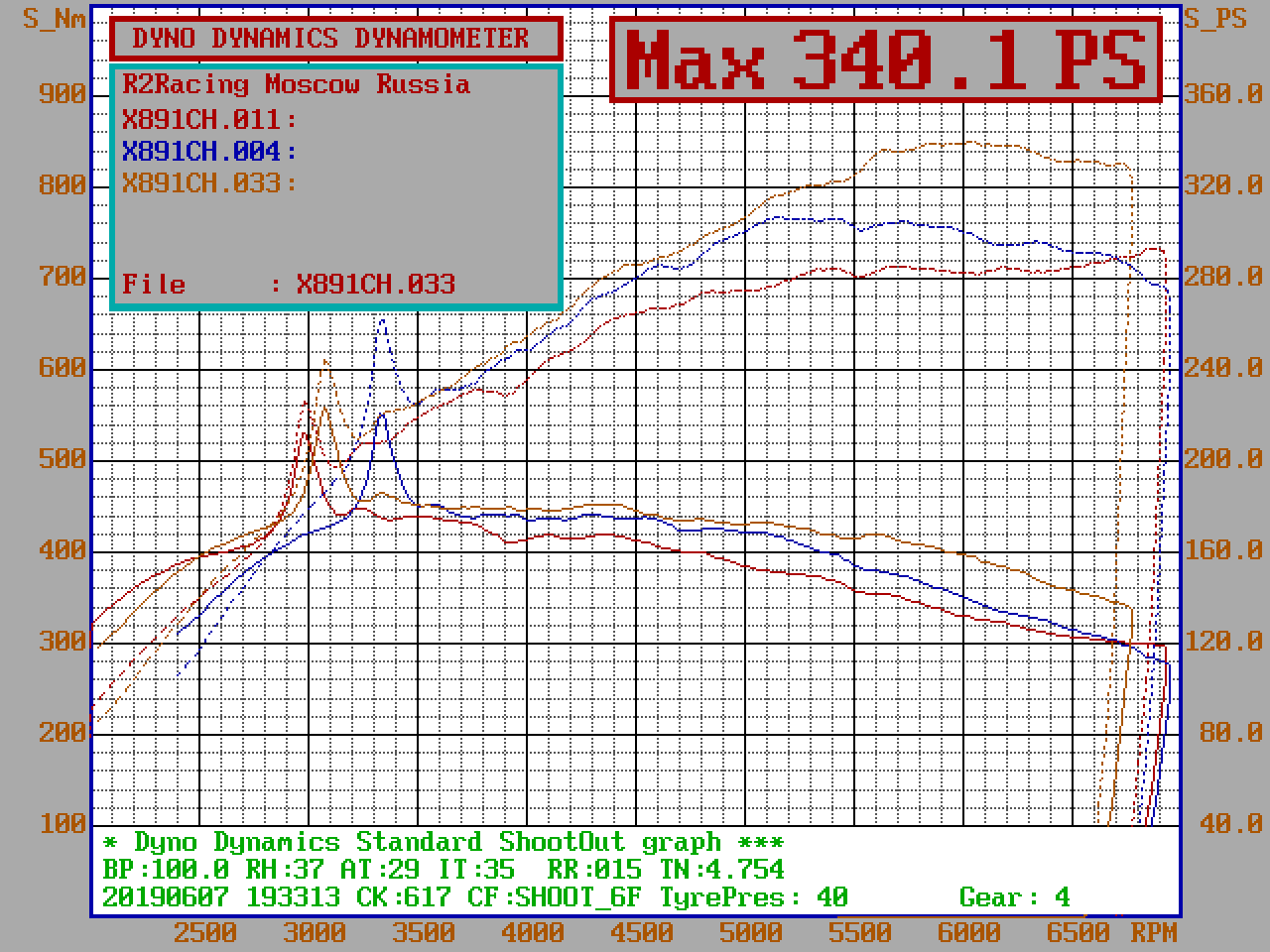 Stay Tuned with EcuBooster.